We renovate with perfection!
CALL US AT 419-954-3003
We renovate with perfection!
NEED HELP?
CALL US AT 419-954-3003
Ask What We Can Do For You!
CRD Construction: Your Trusted Home Remodeling Partner in Toledo, OH
Your home is more than just bricks and mortar. When it comes to home remodeling, you can rest assured that we will take care of your house, as well as your home and family.
At CRD Construction, we want you to feel confident when you choose us for your home remodeling project. We have been in the business of improving and updating Ohio area homes for a very long time. We want you to feel comfortable during your home remodel, so we only employ the best and brightest contractors for your next project.
The Reason We Are Toledo's Best Building Contractor
Kitchen Remodeling
The kitchen is one of the most distinctive rooms in a house and affects the overall look and feel of the home.
Bathroom Renovations
bathroom remodeling services that can turn old bathrooms into to something more luxurious, functional, and energy-efficient.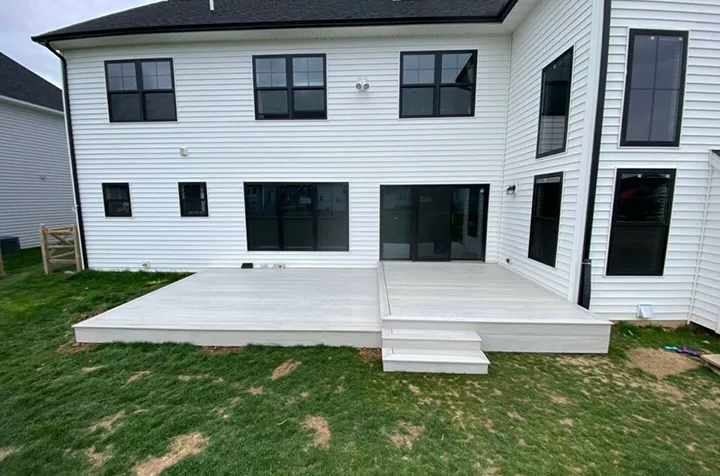 Deck Building
CRD Construction can help homeowners who want to improve their property by adding a deck or patio.
Siding
A home's exterior is a crucial element in determining a house's value, and it also affects the first impressions.
Additions
Home additions can be used to add a new room, expand the kitchen or bathroom, finish out a basement and much more.
Flooring
Our experience covers flooring projects of all sizes, whether it's a project for the affordable fitting of flooring materials or a full..
Roof Replacement
Though it's not the most glamorous part of a house, the roof is vital for determining the curb appeal and value of a home.
Window Installation
Installing new windows is one of the best things homeowners can do to improve the energy efficiency of their homes.
What our satisfied customers say…
Positive: Professionalism , Punctuality , Quality , Responsiveness From how quickly they responded to my request for an estimate, to them coming out and emailing me my estimate was amazing!!! Staff is friendly and professional and very prompt. They work they did for me was top quality!!!! I will definitely call them again for future projects!!

Dana Smith


December 10, 2020
When it comes to home improvement, bathroom remodeling is often at the top of many homeowners' wish lists. But how much does it really cost to...
read more